Vitamin D: what happens when you take too much?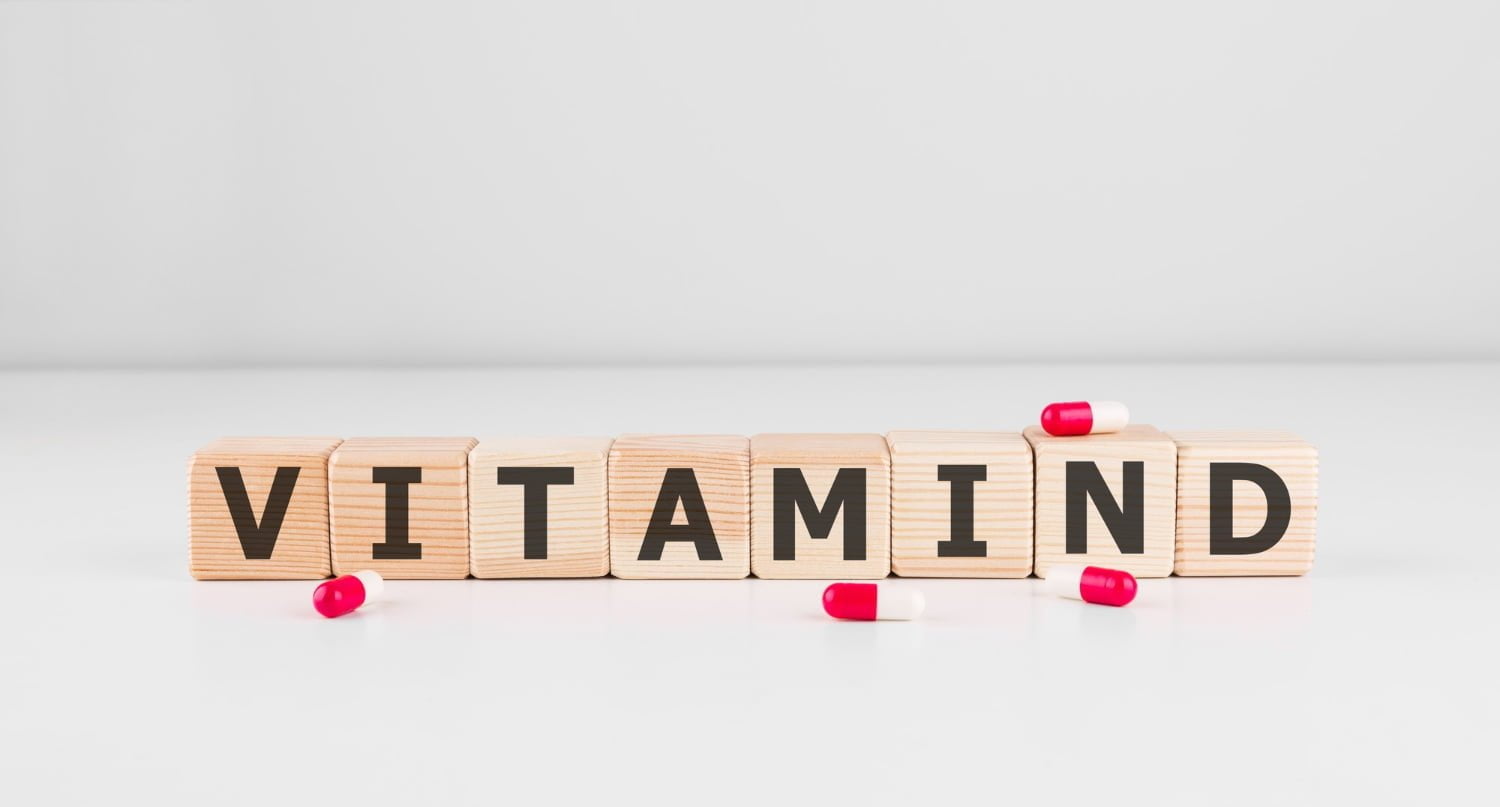 Hypervitaminosis D is a rare but potentially serious condition. It occurs when you eat too much vitamin D. It is usually caused by taking high-dose vitamin D supplements. Too much vitamin D can lead to abnormally high levels of calcium in the blood. It can affect bones, tissues and other organs. If left untreated, it can lead to high blood pressure, bone loss, and kidney damage.
Causes of hypervitaminosis D
You probably don't get much vitamin D from the food you eat or from sun exposure. However, cases have been reported due to the use of tanning beds. There has been an increase in cases of hypervitaminosis D in general in recent years. It is usually due to a vitamin D intake greater than the recommended daily value. If you take a multivitamin, check the amount of vitamin D it contains. You may not need to take extra calcium and vitamin D if your multivitamin gives you enough vitamin D.
Some prescription medicines used to treat high blood pressure (thiazide diuretics) and heart disease can cause an increase in vitamin D in the blood.
Estrogen therapy, long-term use of antacids, or anti-tuberculosis drugs can also cause elevated vitamin D levels.
The recommended dietary allowance of vitamin D for most adults is 600 international units per day (IU). Doctors may prescribe higher doses to treat medical conditions such as vitamin D deficiency, diabetes, and cardiovascular disease, for a short period of time. Daily use of high-dose vitamin D supplements for several months is toxic.
You are more likely to develop hypervitaminosis D if you take vitamin D supplements and have other existing health conditions, such as:
– kidney disease
– liver disease
– tuberculosis
– hyperparathyroidism
– sarcoidosis
– histoplasmosis
Symptoms of Hypervitaminosis D
Excessive amounts of vitamin D in the body can cause blood calcium levels to rise. This can lead to a condition called hypercalcemia (too much calcium in the blood). Symptoms include:
– tired
– loss of appetite
– weightloss
– excessive thirst
– excessive urination
– dehydration
– constipation
– irritability, nervousness
– ringing in the ear (tinnitus)
– muscular weakness
– nausea vomiting
– dizziness
– confusion, disorientation
– arterial hypertension
– cardiac arrhythmia
Long-term complications of untreated hypervitaminosis D include:
– kidney stones
– Kidney damage
– renal insufficiency
– excessive bone loss
– calcification (hardening) of the arteries and soft tissues.
Also, increased calcium in the blood can cause abnormal heart rhythms.
Diagnosis
Your doctor will review your medical history and may ask you about any prescription or over-the-counter medications and supplements you are taking.
They may also perform a physical exam and ask about your symptoms. If your doctor suspects you have hypervitaminosis D, he or she may order tests, including:
– blood tests to check the levels of vitamin D, calcium and phosphorus (to determine if the kidneys are damaged)
– urinalysis to check for excessive amounts of calcium in the urine
– X-rays of the bones to determine if there is significant bone loss.
Treatment
Your doctor will likely advise you to stop taking vitamin D supplements immediately. He or she may also recommend that you temporarily reduce the amount of calcium in your diet. In some cases, corticosteroids or bisphosphonates can suppress the release of calcium from the bones. Your doctor will check your vitamin D levels frequently until they return to normal.
Prevention
Stopping or reducing high-dose vitamin D supplements can prevent hypervitaminosis D. The tolerable upper limit, or the maximum daily intake of vitamin D that is unlikely to cause health risks, has been set at 4,000 IU per day. Side effects have been seen in people taking less than 10,000 IU a day for a long time.
Your doctor may also recommend that you reduce the amount of calcium in your diet. Close monitoring is necessary until your vitamin D levels return to normal.
To ingest vitamin D naturally, you can eat foods rich in it, including:
– Cod liver oil
– fatty fish, such as salmon and tuna
– cow liver
– the cheese
– the egg yolk
– certain mushrooms
Moderate exposure to sunlight is another source of natural vitamin D. Fifteen minutes or less with extremities exposed to direct sunlight, before putting on sunscreen, is a great way to boost your vitamin D levels naturally.
Sources
Laurent, MR, Gielen, E., Pauwels, S., Vandershueren, D., Bouillon, R. (2017, Jan 17). Hypervitaminosis D associated with the use of tanning beds: A case report. Annals of Internal Medicine, 166(2), 155-156
Vitamin D. (2014, November 10)
How much should not be exceeded per day to lose weight?
The low carbohydrate (sugar) diet has been the subject of much controversy. However, one of the reasons cutting carbs is so popular is because it's a fast way to lose weight.
Sugars are the body's main source of energy, as well as fuel for vital organs such as the kidneys, central nervous system, and brain. Healthy carbohydrates, such as so-called complex carbohydrates, are necessary for the optimal functioning of the body. Carbohydrates are broken down into a simple form of energy called glucose. The body uses insulin to transport glucose into cells. When too many carbohydrates are consumed, blood sugar levels spike, insulin levels rise, and weight gain is often the result. In this article, we look at how much carbohydrate a person needs to eat to lose weight and whether a low-carb diet is good for your health. We also take a look at the best and worst sources of carbs to consume.
What is a low sugar diet?
Low-carb diets can lead to rapid weight loss, but they can have side effects. Low-carb diets restrict the number of calories a person gets by limiting their food sources of carbohydrates. This includes good and bad carbs. To compensate, low-carb diets tend to be higher in protein and fat.
Carbohydrates are the body's main source of energy. If this intake is reduced, the body burns its protein and fat reserves to feed itself. Low-carb diets, such as the Atkins diet and the Dukan diet, provide rapid weight loss. However, these diets are extreme and can have unwanted side effects.
For most people, it may be healthier to take a more moderate approach by reducing carbohydrate intake to aid weight loss.
How many carbs and calories should you eat to lose weight?
Although many studies indicate that low-carb diets promote rapid weight loss, this weight reduction is often short-lived. Recent research supports the idea that a quality diet is not just about controlling calories from carbohydrates. Instead, dieters should pay attention to the number of calories eaten from all food sources, including carbohydrates, protein, and fat, and strike a healthy balance.
In a recent study, dieters were looked at to compare the different weight losses resulting from a low-fat diet (LFD) and a low-carbohydrate diet (LCD). The researchers found that after six months of the low-calorie diet, weight changes were similar in the LFD and LCD groups.
On average, an adult's total daily calories come from the following sources:
45-65% carbs
10-30% protein
20-35% fat
Some nutritionists recommend a ratio of 40% carbohydrates, 30% protein, and 30% fat as a goal for healthy weight loss. A 1,500 calorie diet with 40% carbohydrates translates to 600 calories per day from carbohydrates. Using a ratio of 4 calories per gram (g) of carbohydrates, a person on this diet should eat 150 g of carbohydrates per day.
This 1,500 calorie diet would also include 450 calories or 112 g of protein and 450 calories or 50 g of fat per day.
Carbohydrates 600 calories 150 g
Protein 450 calories 112g
Fat 450 calories 50 g
The exact distribution of carbohydrates, proteins and fats in grams can be calculated using websites dedicated to this calculation. You should also know that each person has slightly different needs when it comes to nutrients like carbohydrates. The specific needs of people vary depending on their height, weight, and activity level. A diet that works for one person will not necessarily work for another. Therefore, it is important to discuss any weight loss or calorie restriction diet with a doctor before beginning.
Good carbs and bad carbs
Carbohydrates are important for health, as is maintaining a healthy weight. However, it is important to note that not all carbohydrates are created equal. Carbohydrates are commonly known as "good carbs" or "bad carbs." When it comes to following a healthy diet, and especially when trying to lose weight, your carb intake should prioritize good carbs over bad carbs.
good carbs
Fiber-rich vegetables, such as sweet potatoes, are an example of good carbohydrates.
Good carbs are complex carbs, which means they are high in fiber and nutrients and take longer to break down. Because they take longer to break down, they don't cause blood sugar spikes or spikes that are too high.
Here are some examples of good carbs:
– whole fruits with skin
– whole grains
– high-fiber vegetables, such as sweet potatoes
– beans and legumes rich in fiber
bad carbs
Bad carbs are simple carbs that break down easily and cause your blood sugar to spike quickly.
Here are some examples of bad carbs:
– white sugar, bread, pasta and flour
– sugary drinks and juices
– cakes, sweets and cookies
– other processed foods
Eating carbohydrates in their natural fiber-rich form is good for your health. Processed foods high in white sugar and refined carbohydrates can lead to weight gain. By counting calories from carbohydrates, ideal weight management can be achieved by observing a healthy ratio of complex carbohydrates, protein, and healthy fats. The best way to lose weight is to combine diet, exercise, and behavior or lifestyle changes. Dietitians can provide advice to anyone who wants to make changes to help them lose weight.
Anyone considering reducing their carbohydrate intake and eating more protein and fat should watch their saturated fat intake. Too many of these can increase cholesterol levels, as well as the risk of heart disease.
* HealthKey strives to convey health knowledge in a language accessible to all. In NO EVENT can the information provided replace the opinion of a health professional.
discover its hidden secrets and how to choose it
Vanilla is a flavoring that can be used in many different dishes. It is sweet and slightly nutty, making it perfect for sweet and savory recipes. But with all the types of vanilla available on the market, how do you choose the right one for your recipe? Here are some tips to help you choose the vanilla that best suits your needs.
Vanilla: This is a scent with barely-revealed secrets.
Vanilla is a scent derived from the seeds of a tropical orchid. It is the second most expensive spice after saffron, due to the long and laborious process of cultivation and harvesting. Vanilla originated in Mexico, where it was first cultivated by the Aztecs. After the Spanish conquest of Mexico, vanilla was introduced to Europe, where it quickly became a popular ingredient in both sweet and savory dishes. Today, vanilla is widely used in a variety of cuisines throughout the world. In addition to its flavor, vanilla is also known for its calming aroma, which has been shown to reduce stress and promote relaxation. Vanilla is also a popular choice for aromatherapy and perfumery.
The benefits of vanilla.
Vanilla has antioxidant properties:
One of the compounds in vanilla, vanillin, is an antioxidant. Antioxidants scavenge harmful molecules called free radicals that can damage cells and cause inflammation. Some studies have shown that vanillin may help protect against certain types of cancer and improve heart health. Vanillin may also help improve cognitive function and reduce the risk of Alzheimer's disease. Although more research is needed to confirm these potential health benefits, vanilla appears to be a delicious way to promote good health.
Vanilla Improves Blood Sugar Control:
Some research suggests that consuming vanilla may help improve blood sugar control. One study found that participants who took a vanilla extract supplement experienced a significantly greater reduction in their blood sugar levels than those who did not. Vanilla seems to work by stimulating insulin production and improving the body's sensitivity to insulin. Therefore, vanilla could be an effective natural remedy to control blood sugar. If you're interested in trying vanilla for blood sugar control, talk to your health care professional to see if it's right for you.
Vanilla relaxes the body and relieves stress:
Vanilla can relax the body and relieve stress in many ways. For example, it can help calm nerves and reduce anxiety. The vanilla scent is also known to be a natural sleep aid. This makes it an ideal product to use before bed.
Additionally, vanilla has calming properties that can help lower blood pressure and heart rate. Therefore, it is a great option for people who are looking to reduce their stress levels and promote relaxation. There are many ways to enjoy the benefits of vanilla. Including the use of essential oils, diffusers, candles or simply incorporating vanilla extract into your favorite recipes. Whichever method you choose, there is no doubt that vanilla can help you relax and de-stress.
4 tips for choosing the right vanilla.
Know your goal.
Knowing your goal can help you choose your vanilla because it gives you a better understanding of what you're trying to achieve. For example, if you want to create a rich and creamy ice cream, using a vanilla bean from Madagascar would be a good choice. The pods from this region have a high vanillin content, which gives them their characteristic flavor. On the other hand, if you're looking for a more subtle flavor, Tahitian vanilla beans would be a better choice. These pods have a lower vanillin content, which gives them a more delicate flavor. By understanding the result you want to achieve, you can make better decisions when selecting your ingredients.
Consider the source.
There are three main types of vanilla: Tahitian vanilla, Mexican vanilla, and Madagascar vanilla. Tahitian vanilla is known for its fruity flavor. While Mexican vanilla has a deeper and more woody flavor. Madagascar vanilla is the most common type of vanilla used for baking and has a rich, sweet flavor. When choosing a vanilla, it's important to consider what you'll be using it for. Tahitian vanilla works well in savory dishes, Mexican vanilla is perfect for spicy dishes, and Madagascar vanilla is ideal for sweet desserts.
Check the quality.
While many people think that all vanillas are the same, there can be a big difference in quality. If you're looking for the best possible vanilla, there are several ways to check its quality. First, look at the color of the vanilla. Good quality vanilla should be dark brown or black in color. If it's lighter than that, it probably won't have as much flavor. Then smell the vanilla. It should have a strong, sweet scent. If the smell isn't very strong, it probably doesn't taste very good either. Finally, try the vanilla. It should be smooth and creamy, with no bitterness or aftertaste. If you meet all of these criteria, you can be sure that the vanilla you are buying is of good quality.
Opt for vanilla beans.
First of all, the vanilla beans are more potent than the powder. This means you don't need to use as much to get the same flavor. Then the vanilla beans have a richer and more complex flavor than the powder. This is because the beans are dried and processed before they are used to make the extract. This allows for deeper flavor development. Finally, the powder can sometimes be mixed with other ingredients, such as sugar or cornstarch. This means that you may not get a pure vanilla flavor when using it. For all of these reasons, it's generally better to choose vanilla beans over baking powder.
* HealthKey strives to convey health knowledge in a language accessible to all. In NO EVENT can the information provided replace the opinion of a health professional.
What foods to better control blood sugar?
If you have diabetes, then you know how difficult it can be to control your diet and regulate your blood sugar. Some foods cause massive spikes while others actually lower blood sugar, but many people have to spend years of trial and error before finding what works for them. Fortunately, thanks to years of scientific discoveries, we have been able to determine which foods are better than others. In this article, we are going to discuss the best foods to control diabetes and lower blood sugar.
Non-starchy vegetables:
Non-starchy vegetables are among the healthiest foods a diabetic can eat. They not only fill you up, but are also packed with essential vitamins and minerals that help regulate blood sugar. Since it's a whole food with small amounts of sugar and high levels of fiber, you can eat as many non-starchy vegetables as you want without worrying about blood sugar spikes. To get the most out of non-starchy vegetables, choose fresh, canned, or frozen vegetables without added salt or sauce.
Green leafy vegetables:
Many of the best leafy greens are considered non-starchy vegetables, but they deserve their own section. Spinach and kale are among the best leafy greens to include in your daily diet because they contain very high levels of vitamin C. Vitamin C helps control diabetes in people with type 2 diabetes and may help promote a general feeling of well-being. Leafy greens also contain specific antioxidants that help protect the eyes from the complications of diabetes.
Nuts and eggs:
Nuts and eggs are fatty foods that help control diabetes and control blood sugar. Nuts are high in fiber and most are low in digestible carbohydrates, so they won't spike your blood sugar. However, it is important to differentiate between certain types of nuts, as some of them are very high in digestible carbohydrates. If you're watching your weight, be sure to eat nuts in moderation.
Eggs are also a great source of healthy fats that help control diabetes. In fact, they can improve your insulin sensitivity and decrease inflammation while providing antioxidant benefits that help reduce the number of free radicals in your body and protect you against disease. If you incorporate eggs into your diet, be sure to include the yolk, as this is where most of the nutrients are found.
natural fats:
Extra virgin olive oil has always been famous for its countless health benefits. It is one of the most effective oils for reducing the risk of heart disease and contains a number of antioxidants that help reduce inflammation, protect cells and lower blood pressure. Choose pure extra virgin olive oil to reap all the health benefits and drizzle it on salads, use it in a marinade, or cook meats and vegetables with it.
Other natural fats that are helpful in managing diabetes are coconut oil, avocado oil, any type of nut oil, lard, tallow, chicken fat, duck fat, coconut milk and the sugar-free coconut cream.
Apple cider vinegar:
Not surprisingly, apple cider vinegar is popular among fans of healthy eating. Fermented acetic acid helps improve insulin sensitivity, lowers fasting blood sugar, and reduces glycemic response by up to 20% when combined with carbohydrate-rich meals. Due to the high acidity of apple cider vinegar, it is best taken with a tablespoon mixed with water to prevent damage to the teeth and esophagus. Start slowly, with about a teaspoon, and increase your intake based on how you feel.
Strawberries:
If you're craving something sweet, try eating a cup of strawberries. Strawberries are full of antioxidants and have been shown to lower cholesterol and insulin levels after a meal. If you're not a big fan of strawberries and want to incorporate fresh fruit into your diet, opt for raspberries, blueberries, or blackberries, which tend to be lower in sugar than other fruits like apples and bananas.
* HealthKey strives to convey health knowledge in a language accessible to all. In NO EVENT can the information provided replace the opinion of a health professional.