How to behave better with your teenager? Here are 8 phrases to ban
Teenagers can be a difficult audience. They are in that middle phase of life where they are not quite children, but not quite adults. Therefore, they can be very sensitive and overreact to the slightest thing. Therefore, as a parent, it is important to choose your words carefully when addressing your teen. With that in mind, here are 8 phrases you should avoid saying to your teen:
"You are exactly like your father/mother."
As teens get older, they try to figure out who they are and their place in the world. They often look to their parents for advice and support, but can sometimes feel that they are being compared to their parents in a negative way. If you find yourself telling your teen "you're just like your mom or dad," try not to do it. This statement can make you feel that you are not good enough or that you will never measure up to your parents' achievements. Instead, focus on praising her unique qualities and strengths. This will help you gain self-confidence and feel good about yourself.
"Don't be a drama queen. »
Anyone who has been a teenager knows that life can feel like one big drama. From acne to heartbreak, it can feel like the world is constantly conspiring against us. So the last thing a teen needs is to be told they're overreacting or being melodramatic. This not only invalidates their feelings, but it can also make them feel powerless to control their own emotions. When a teen is feeling overwhelmed, the best thing he can do is offer her support and understanding. And if you're tempted to tell her, "Don't be a drama queen," bite your tongue and think about how you wish you'd been treated at her age.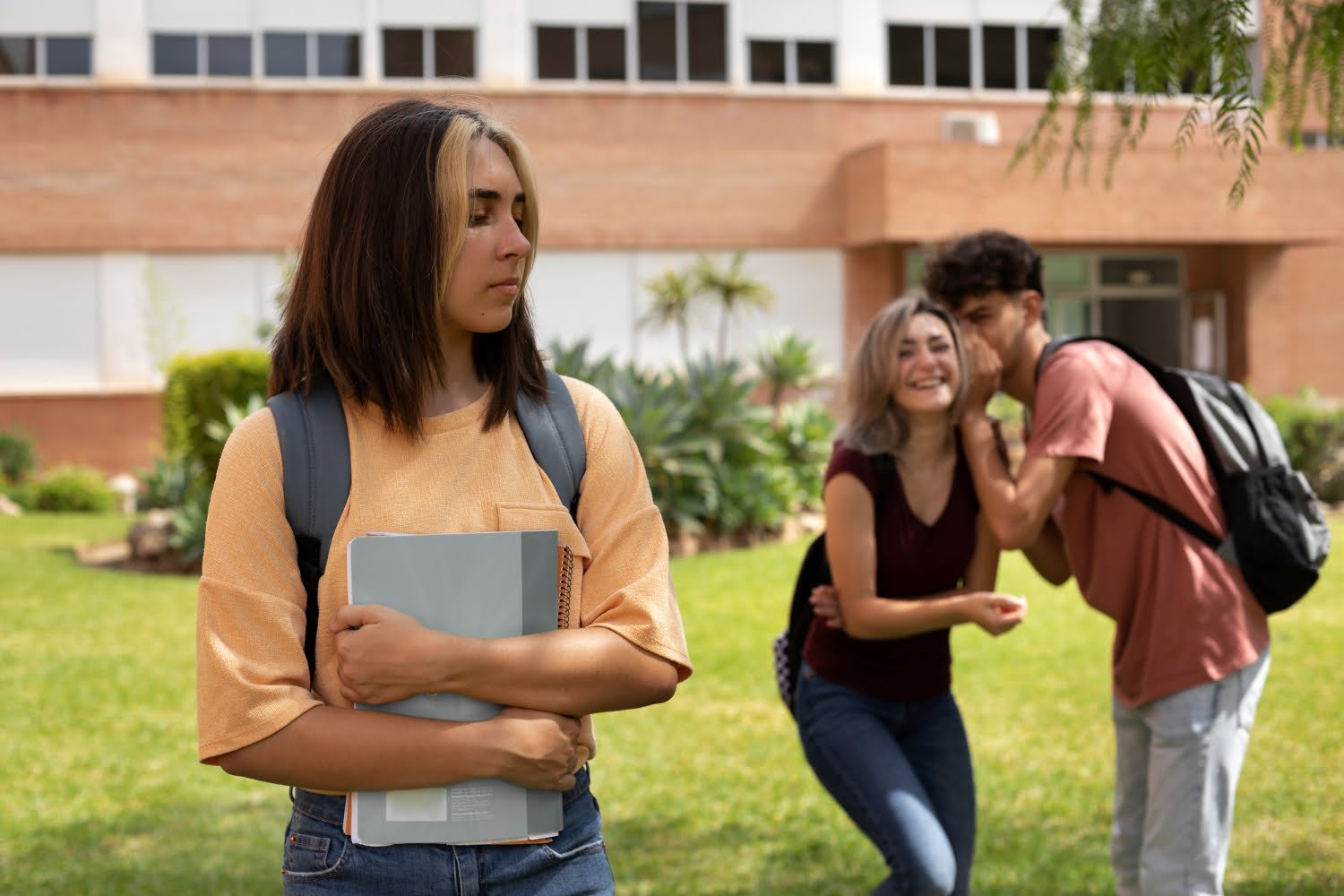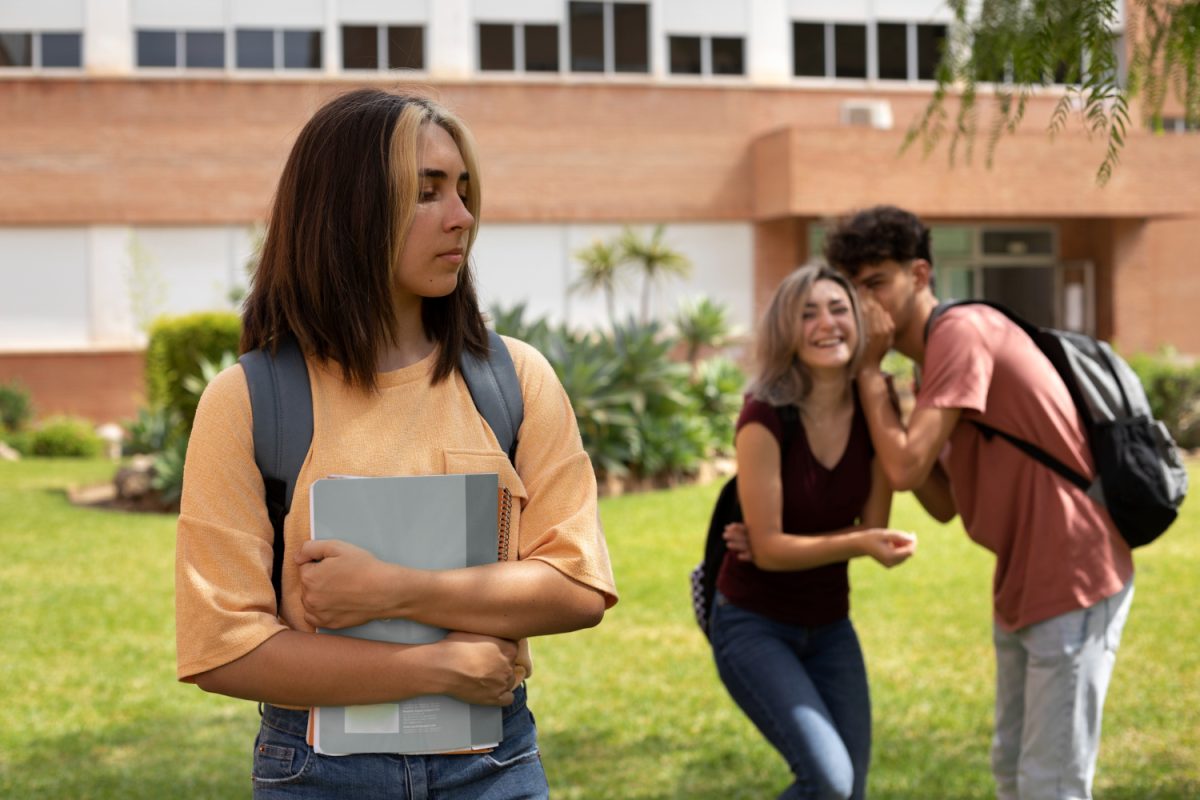 "I'm not mad, I'm just disappointed. »
When a teenager hears this phrase, it can feel like a stab to the heart. It's hard enough hearing that a parent or guardian is disappointed in you, but feeling like you've let them down can be devastating. Unfortunately, this phrase is all too common and can do more harm than good. On the one hand, it indicates that the interlocutor is more concerned with her own feelings than with those of the adolescent. It also suggests that the adolescent has failed to meet an arbitrary standard and is lacking in some way. Finally, it sends the message that the teen can't fix things. So think twice. Expressing yourself better or explaining yourself more can do a lot of good.
" You are punished. »
It is a phrase that no teenager wants to hear. And that is a phrase that parents should never say. Why ? Because punishing a teenager is often ineffective and can have such serious repercussions. When a teenager is grounded, he is often isolated from her friends and forbidden to do what she loves. This can lead to feelings of loneliness, frustration, and resentment. In addition, punishing a teenager causes conflicts between parents and children.
Instead of resorting to punishment, parents should try to find other ways to discipline their teens. For example, setting clear expectations and consequences for misbehavior, or removing privileges like the right to drive or use a cell phone. Punishment should be the last resort, not the first thing that comes to mind when a teen misbehaves.
" We'll see. "
If you're a parent of a teenager, you've probably heard the phrase "we'll see" more often than not. It's the answer when your teen doesn't want to do something, whether it's going to school or taking out the trash. And while "we'll see" may seem like a harmless way to postpone a decision, it can actually be very damaging.
Here's why: This phrase sends the message that your teen's wants and needs are not a priority. It indicates that her feelings are invalid and her opinions don't matter. In other words, it's a way of invalidating your teen's experiences and postponing her needs indefinitely. The next time you're tempted to say, "We'll see," try something else. For example, you can say "Let me think about it" or "I'm not sure yet." These responses show that you take your teen's concerns seriously and are committed to making a decision that works for everyone involved.
"Fine, do what you want. »
When it comes to teenagers, this answer is never the right one. He communicates two things to a teenager: that you don't care about his opinion and that he is not willing to compromise. The result is likely to be a teen feeling ignored and misunderstood, leading to more conflict later on. Instead, he tries to say something like, "I see you're passionate about this, and I'm willing to compromise." This sends the message that you respect their opinion and are willing to work together to find a solution that everyone can enjoy. Ultimately, this is the best way to avoid conflict and build a strong relationship with your teen.
"I don't care what other people do. »
When you're a teenager, you feel like everyone is watching you and waiting for you to make a mistake. So when someone says "I don't care what anyone else does," it can sound like they're saying "I don't care what you do." Although that is not what it means, it can be painful. Teenagers are already under a lot of pressure: from school, from their parents, from their friends. The last thing they need is someone telling them their choices don't matter. The next time you talk to a teenager, remember that they are just trying to figure things out. He will be patient and understanding, and let him know that he is interested in what he is doing.
"Trust me, I know what I'm talking about. »
We have all been there. We try to give a teenager sage advice, but he won't listen. So we utter those fateful words: "Trust me, I know what I'm talking about." "Big mistake. These words are almost certain to trigger an immediate and provocative response." Oh yeah? Well, you know nothing at all! The problem is that teens are programmed to push back against authority figures. Telling them to trust you will only drive them deeper.
If you want to be heard, you need to find a way to connect with your teen on their level. Avoid using phrases like "when I was your age" or "you'll understand when you're older." Instead, try to empathize with how they feel and explain things in a way that makes sense to them.
* HealthKey strives to convey health knowledge in a language accessible to all. In NO EVENT can the information provided replace the opinion of a health professional.
here are 14 types of easy cardio exercises
When most people think of cardiovascular exercise (cardio), the first activities that come to mind are running, biking, or swimming. Yes, these are great ways to get your heart rate up, but not everyone enjoys them. Cardio should be a key part of your healthy lifestyle. Fortunately, there is no one-size-fits-all approach.
If you want to incorporate more cardio into your exercise routine, don't be intimidated by the experienced marathon runners you see in your neighborhood. Heart-healthy workouts don't have to mean spending hours on the treadmill. There are many fun and creative ways to do cardio while having fun.
Why do you need cardio in the first place?
Cardio is defined as any type of exercise that increases your heart rate and keeps it at a high level for an extended period of time. Your respiratory system begins to work harder as you begin to breathe faster and deeper. Your blood vessels expand to bring more oxygen to your muscles, and your body releases natural pain relievers (endorphins).
The physical and mental benefits of this type of exercise seem endless.
Control your weight: There is a lot of scientific evidence that 150 to 150 minutes of moderate intensity cardio a week will help you maintain your weight over time.
Long-term:
Prevent Heart Disease: Research has shown that increasing your heart rate through regular cardiovascular exercises helps prevent heart disease.
Mood Enhancement: It probably won't surprise you, but research supports the role cardiovascular exercise plays in improving your mood and increasing your happiness. Cardio increases the production of those feel-good painkillers called endorphins.
You will live longer: People who do regular cardio exercises live longer.
14 Fun Cardio Exercise Options
Think outside the box and try something new with these fun cardio options. The key to any successful training program is finding an activity that you enjoy. Once you find an exercise you love, you'll have so much fun that you'll have to remember that you're also improving your health.
1. Jump
Chances are you haven't jump rope since fourth grade recess. If so, get yourself a jump rope today! This form of cardio can be done almost anywhere. Put on your favorite playlist and jump to the beat. By slipping the jump rope into your backpack, suitcase, or purse, you can get in your 150 minutes of exercise per week as soon as you have some free time.
2. Dance
Whether you think you have two left feet or not, dancing is a great way to blow off steam while getting some physical exercise. You may think dancing is limited to Zumba classes, but what's stopping you from dancing in your bedroom? Turn up the music volume and dance like crazy.
3. Organized sports
You may not consider yourself a "jock," but there are tons of adult sports leagues out there that are full of people just like you, people who want to have fun and stay healthy. Sign up for soccer, basketball, or any other sport that interests you. Running around a field or court is guaranteed to get your heart rate up. Look for non-competitive sports leagues in your municipality. You might even make a new friend while you're there!
4. Walking briskly
You don't have to look like one of those walkers to experience the benefits of this type of cardio. Get outside (or stay on the treadmill if the weather is bad) and pick up the pace.
5. swim
This low-impact form of cardio is a great way to get your heart rate up while protecting your joints. If you're not confident in your swimming abilities, grab a board and swim a few lengths. This will not only work your legs, but also your abs.
6. Boxing
We can't all be Rocky Balboa, but everyone can use boxing to stay healthy. 30 minutes of boxing can help you burn around 400 calories.
7. Take a trampoline
If you have a huge, bouncy trampoline in your backyard, great. Jumping and playing is not only good for your health, it's also fun! If you do not have a huge trampoline, do not deprive yourself of this possibility. You can get a compact trampoline to keep in your apartment. Putting on your favorite songs and running or jumping in the same place can be just as effective.
8. The bike
There are many ways to incorporate this type of cardio into your day. Replace your car with a bike on your next grocery shopping trip. Replace the treadmill with an exercise bike the next time you visit the gym. Take a bite of the action and try the indoor cycling studio you've been looking for for six months, or buy a training bike so you can ride your road bike right in your home or garage.
9. Hiking
Do you like the outdoors? Hiking can be the perfect way to improve your heart health. Being active outdoors will not only increase your cardiovascular capacity, but also your emotional well-being.
10. Rower
Do you think rowing is for those who want pumped up biceps? Think again! Incorporating the rowing machine into your gym routine can give you an extra cardiovascular boost, while also strengthening your abdominal and back muscles. If you have never tried it, challenge yourself.
11. Hula Hoop
Sure, you probably haven't since the last kids' birthday party you went to, but why not? By swinging, you'll increase your heart rate and improve your core strength. And don't worry, they come in adult sizes.
12. Walking
You may be wondering if walking counts as cardiovascular exercise. Clear ! This is a great starting point for people who have never exercised before. Even a 10-minute walk can put you on the path to better heart health. Experienced people also benefit from it.
13. Bungee jumping
If you haven't since high school gym class, you're missing out! This no-equipment activity can get your heart rate up in no time. Plus, it's easy to do, wherever you are. Start skipping first thing in the morning, when you need a break from your desk, or while you're waiting for your dinner to finish cooking.
14. Stairs
Climbing stairs is a fantastic way to get your heart pumping and your body sweating. Find a park with a long flight of stairs, or just a stairway in a nearby building. Any escalation will do.
to retain
There is no denying that cardiovascular exercise is a key part of a long and healthy life. But that doesn't mean it's easy to make cardio a regular routine. Just remember that if you keep an open mind and get creative, there are plenty of ways to get your heart pumping. You don't have to feel confined to the treadmill.
The most important part of any fitness program is finding what appeals to you. You'll be much more likely to stick with a program if you really like it. So experiment, try new things, and find ways to break a sweat.
* HealthKey strives to convey health knowledge in a language accessible to all. In NO EVENT can the information provided replace the opinion of a health professional.
try this specific full workout
For many people, squats are a staple exercise for building strong glutes. Squats are a great functional movement, which means they can make everyday movements like bending over and lifting easier. Plus, they're a great way to build lower-body muscle and strength. That being said, many people find that squats target the quadriceps (front of the thighs) more than the glutes. To remedy this, it's important to understand form and range of motion, as well as variations that can help you target your glutes more effectively. This article tells you everything you need to know about squats for glute strengthening and offers you four exercises you can try.
What muscles do traditional squats work?
Squats are a great all-around lower body exercise because of the variety of muscles used. The main muscles used during a squat are the quadriceps, gluteals (primarily gluteus maximus), hamstrings, calves, abdominal muscles, and spinal erectors. The degree to which the quadriceps are used compared to the glutes is highly dependent on position, anatomy, movement pattern, and range of motion. For example, if you bring your knees forward during a squat, the movement is dominated by your quads. On the other hand, rocking the hips back during a deep squat makes the movement more glute-dominated.
How to promote gluteal muscle activation
As we mentioned earlier, glute activation during a squat is highly dependent on your posture, movement pattern, range of motion, and anatomy. Although a traditional squat activates your glutes to a certain degree, you can make small changes to target them even more.
squatting posture
Each person will have a slightly different squat depending on their anatomy and what is comfortable for them. Getting into a standard stance (feet just shoulder-width apart, toes pointed slightly out) rotates your hips outward and allows you to squat deeper for better glute activation. You may also benefit from a wider stance (commonly known as the "sumo" stance), which keeps your hips in external rotation and allows you to lift heavier loads. The position of the feet can also vary, but generally they should be between the two extremes of facing forward and facing out at around 45 degrees. Ideally, your feet should be symmetrical.
squat depth
The depth of your squats largely depends on your body's range of motion (flexibility, previous injuries, etc.) and your anatomy (length of your legs in relation to your torso). For better glute activation, try squatting until your thighs are at least parallel to the floor. If you can go deep without compromising your form or feeling discomfort, then you can achieve even greater glute activation.
movement diagram
When you squat, you want to rock your hips back instead of pushing your knees forward, which works your quads instead of your glutes. To do this, push your butt back as you lower yourself, as if you were sitting in a chair, making sure your hip crease is lower than your knees at the bottom of the squat. This will allow you to get a greater range of motion and activate your glutes.
Also pay attention to the position of your knees. As you descend and ascend, be careful that your knees do not sink inward (known as knee valgus). Instead, try to push your knees out slightly, which targets your glutes and reduces the chance of knee pain.
Contract your glutes
If you're still having trouble feeling your glutes, try squeezing them when you rise from a squat, which can help increase glute activation. However, be careful not to push your pelvis forward or overextend your hips at the top of the squat, which would compromise your form.
4 glute squats
If you're looking to add some variety to your squat routine, here are four great squat variations to try.
1. The standing squat
To get familiar with the squat and get into good form, you can start by perfecting the standing squat to sit down, also known as the bench press.
What you need: A box or chair that is knee-high or slightly lower.
1 Stand with your feet slightly shoulder-width apart and with your back to the box or chair. Point your toes out at 45 degrees or less.
2 Slowly move your hips, push your butt back, and bend your knees to lower yourself until your butt touches the box (avoid sitting down completely).
3 Push through your heels and squeeze your buttocks to return to a standing position. This corresponds to one repetition.
4 Perform 2 or 3 series of 12 to 15 repetitions.
Focus on slow movements to learn proper form. Once you can perform this movement with ease, move on to more advanced squats.
Tip: If you don't have a chair but have access to a low bench (lower than knee height), straddle the bench and perform the same movement.
2. Resistance band squat
Using a resistance band can help you externally rotate your hips to further activate your glutes and prevent your knees from sinking. If you find this too difficult, remove the resistance band until you can easily perform a bodyweight squat.
What you need: a loop-shaped resistance band.
1 Place a loop resistance band above your knees. Stand with your feet slightly shoulder-width apart, toes pointing slightly out, and hands on hips or in front of you.
2 Rotate your hips and bring your butt back into a sitting position by bending your knees.
3 Continue lowering until your thighs are parallel to the floor or lower. Hold this position for 1-2 seconds.
4 Slowly come back up to the starting position by pushing through your heels and squeezing your buttocks together. This corresponds to one repetition.
5 Perform 2 or 3 sets of 8 to 12 repetitions.
3. Sumo squats
The sumo squat is excellent for working the glutes. A wider stance keeps the hips in external rotation to promote more glute activation.
1 Stand with your feet shoulder-width apart, toes pointed slightly out, and hands outstretched in front of you.
2 Push your butt back, rock your hips, and bend your knees as you squat down. Your knees should move out to the sides with control.
3 Continue descending as low as you can without feeling uncomfortable.
4 Return to standing position by pushing heels in and squeezing buttocks to extend knees and hips with control. Continue to push your knees out through the entire movement until you return to the starting position. This represents 1 repetition.
5 Perform 2 or 3 sets of 12 to 15 repetitions.
Tip: Once you've perfected your form, you can introduce more load/resistance with a loop resistance band, dumbbell, or barbell.
4. Cup Leg Curl
The goblet squat is a fun and effective move that can help keep your knees from collapsing.
What you need: a dumbbell.
1 Stand with your feet slightly shoulder-width apart. Hold the head of a dumbbell with both hands at chest level, keeping your elbows tucked in.
2 Squat down by rotating your hips, pushing your butt back, and pushing your knees out. During this movement, keep the dumbbell tight against your chest and keep your elbows between your knees as you lower. This will prevent your knees from sinking.
3 Return to standing position by drawing your knees out, pushing through your heels, and squeezing your buttocks. This corresponds to one repetition.
4 Perform 2 or 3 series of 8 to 12 repetitions.
Tip: Keep the weight close to your body and your elbows tucked in throughout the movement.
Tips for doing squats for the glutes
Here are some general tips to help you perfect your squat, activate your glutes more, and avoid injury.
1 Push through your heels. This helps you maintain good balance and put more stress on your glutes.
2 Pay attention to your buttocks. The mind-body connection can help you focus on using your glutes to better control the movement of the squat.
3 Keep your torso straight. Avoid leaning forward, slouching, or arching your back. Instead, maintain a neutral spine by working your core.
4 Maintain a neutral pelvic tilt. Avoid contracting your pelvis during the lowering of a squat, which can cause lower back injury.
5 Align your knees with your toes. When you bend your knees, keep them in line with your toes instead of pushing them in.
6 Look ahead. Avoid looking down, which can put undue pressure on your neck.
7 Prioritize good form. Before introducing a higher load/volume, make sure you can safely perform a correct squat. If your form is compromised, decrease the weight you use.
8 Start with a warm-up. Doing light glute activation exercises before doing squats can help to "wake up" your glutes.
For best results, take your time and focus on proper form before moving on to more difficult squat variations.
In summary
Squats are a great lower body exercise that can help build strong glutes and legs. To maximize your glute gains during a squat, make sure your feet are at least shoulder-width apart, toes are pointed out, and you squat as low as possible out of the way. By practicing proper form, you can ensure that you effectively target your glutes and avoid injury. Once you're comfortable with your squat, try adding weight or variations.
If you haven't already added squats to your exercise routine, you'll definitely want to give them a try.
* HealthKey strives to convey health knowledge in a language accessible to all. In NO EVENT can the information provided replace the opinion of a health professional.
This anti-aging treatment allows you to have amazing results from the first session
Are you ready to make a noticeable change in the overall appearance of your skin? With High Intensity Focused Ultrasound (HIFU) treatment, you can now experience deep skin rejuvenation, without downtime. With this innovative technology, people can achieve a full face lift and lift for firmer, younger looking skin. Think smoother wrinkles, reduced puffiness, and a contoured facial structure! That's what we call next level skincare!
HIFU: what is it?
High Intensity Focused Ultrasound (HIFU) is a non-surgical, non-invasive procedure that uses focused ultrasound waves to focus and heat specific areas of the body. It works by directing sound waves into an area of ​​tissue to create small, localized lesions. These lesions cause alterations in the affected tissues, leading to a host of therapeutic benefits, such as increased collagen production, improved circulation, and improved skin texture. HIFUs can be used to treat wrinkles, acne scars, enlarged pores, age spots, and other conditions related to aging skin. In addition, they are being studied for their potential use in the treatment of certain types of cancer.
HIFUs are part of therapeutic medicine for their safety.
In terms of safety and efficacy, HIFUs have been shown to be highly effective with minimal risk. The energy of the sound waves is precisely directed to a specific area of ​​tissue, without affecting the surrounding tissue. This allows doctors to focus the correct amount of energy to achieve the desired results without damaging nearby tissue. Also, recovery time for HIFU treatments tends to be shorter than traditional surgical procedures due to their non-invasive nature; patients can return to their normal activities soon after treatment without the need for downtime or extended healing periods after each session.
For a more natural effect and young skin without pain.
When used cosmetically on facial skin, HIFU treatments are generally considered a more natural option than more invasive surgical procedures like facelifts or injectables like Botox or fillers. Treatments also tend to last longer than those using injectables, since there is no need to repeat treatments over time.
Rather than having short-term effects that may require ongoing maintenance over the years, the effects of HIFU treatments tend to be more permanent due to their ability to stimulate collagen regeneration at deeper levels below the surface. of the skin in a single treatment session. .
Starting at age 40, you are entitled to a HIFU session to maintain a youthful appearance for years to come.
The main indications for anti-aging treatment with HIFU are:
Sagging facial skin.
visible wrinkles.
The jowls.
The marionette lines around the mouth.
Age spots.
Sun damage.
People with these types of signs of aging will usually see noticeable results after just one session. HIFUs can also be used to treat areas around the eyes, along the jawline, and neck, as well as other parts of the body affected by age-related changes, such as the arms, stomach, and thighs. .
HIFU: does this treatment have side effects?
Although there is no risk of surgical complications or long-term side effects associated with HIFU, some minor and temporary side effects may occur, such as: mild swelling, redness, irritation, and tenderness at the application site. These side effects usually last a few days or up to a week and should not pose significant health risks.
In addition to these common minor side effects, more serious long-term side effects have been reported, such as numbness or tingling in the treated area, as well as discoloration or scarring in some cases. However, these effects are rare and the researchers concluded that the overall safety profile of HIFU is quite high compared to other cosmetic treatments such as dermabrasion or chemical peels.
Are all skin types eligible for HIFU ultrasound anti-aging treatment?
This procedure is safe to use on all skin types! So whether you have oily, combination or dry skin, HIFU treatments can be an ideal option to combat wrinkles or restore lost volume to your face.
* HealthKey strives to convey health knowledge in a language accessible to all. In NO EVENT can the information provided replace the opinion of a health professional.