a relaxing breathing technique in the most stressful moments
When you're having trouble falling asleep, there's a simple breathing technique you can use to calm your mind and body in just minutes. Known as the 4-7-8 breathing method, this relaxing breathing technique was developed by Andrew Weil, MD, professor of medicine and public health.
The 4-7-8 breathing technique stems from the ancient yogic tradition of pranayama, which refers to the practice of conscious breath control and includes many different breathing patterns and techniques. Intentional breathing techniques are used to compensate for overactivity of the sympathetic nervous system (the stress system), regulate anxiety, and promote a state of deep relaxation. These techniques include: slow breathing, deep breathing, abdominal breathing, and mono-nostral breathing.
How to practice the 4-7-8 technique?
You can practice the 4-7-8 breathing method anywhere and anytime, whether it's in your bed to fall asleep, before a stressful meeting, or after a tense conversation at the dinner table. That is how.
Inhale through your nose for a count of four.
Hold your breath at the top of the inhale for seven seconds.
Exhale through pursed lips as you count to eight.
It is recommended to repeat this cycle four times.
Pausing between breaths allows you to focus more on slowing your breath down, while ensuring that the exhalation and inhalation are complete. The long exhalation allows you to empty your lungs more than you normally would with your natural breath, allowing your body to absorb more oxygen on the next inhalation.
If you remove the pause, you may breathe too fast or hyperventilate, which can be uncomfortable at first. Practice breathing very gently, rather than forcefully, and if you feel dizzy, try speeding up the counts (no need to count to perfect seconds).
Benefits of the 4-7-8 breathing method.
Helps replace unwanted thoughts.
Are you anxious? Your mind cannot focus on two things at the same time. So, at the simplest level, a short and effective breathing exercise (4-7-8) – counting the in breath, breath hold and out breath – can replace and distract unwanted or rushing thoughts. .
Work your diaphragm, an essential muscle for breathing.
When you breathe deeply and deliberately during an exercise like the 4-7-8 method, you fully activate your diaphragm and improve the efficiency of your breathing and even your posture. This muscle sits just below the lungs and is where the magic happens, as it is responsible for the action of breathing in and out.
Promotes a state of deep relaxation and helps to fall asleep.
Breathing exercises can promote sleep by activating your parasympathetic system and helping you relax. The parasympathetic nervous system (PNS) is responsible for the relaxed state of your body. Unlike the sympathetic nervous system (SNS), which triggers your body's fight or flight response to stress (increased heart rate, anxiety, adrenaline rush, alertness). Both states are important for survival, but they require balance, and many of us get stuck in the hypervigilance state of stress for long periods of time without even knowing it. (No wonder you have trouble falling asleep and/or staying asleep when you're at odds with your own nervous system.)
Breathing with intention and attention allows you to calm and relax your nervous system, and therefore your body and mind. In fact, research has shown that slow breathing, combined with healthy sleep habits, may be more effective in combating insomnia than hypnosis or medication.
Helps reduce chronic stress, if practiced regularly.
It takes time, but once mastered, the 4-7-8 method can regulate your nervous system and your stress response can have very beneficial effects on your overall health. Reducing stress can decrease anxiety, lower blood pressure, improve mood, and decrease muscle tension.
* HealthKey strives to convey health knowledge in a language accessible to all. In NO EVENT can the information provided replace the opinion of a health professional.
6 questions you should ask yourself for a 100% effective diet
Your weight loss success largely depends on your willingness to rise to the challenge. If you take the plunge before you're ready, your weight loss program could fail at the first hurdle.
Knowing that you need to make changes in your life and actually making them are two different things.
Use these questions to assess your readiness to lose weight.
Are you motivated to make long-term changes to your lifestyle?
Successful weight loss depends on making permanent lifestyle changes, such as eating healthy, low-calorie foods and including physical activity in your daily routine. This could represent a significant departure from your current lifestyle.
You may need to revise your diet to eat more whole grains, fruits, and vegetables, for example. It will be important to eat a variety of healthy foods. You'll also need to find time for physical activity, ideally for at least 30 to 45 minutes, or more, most days of the week.
Find your motivation and focus on it:
Your true motivation is the best guarantee of success, but what is it? To make these changes, ask yourself first why you want to lose weight, all these changes to:
have better health,
better appearance
feel better about yourself
better way
start a new love story
Have you identified anything in your life that might distract you from your weight loss goal?
If you're dealing with major life events, such as marital problems, work stress, illness, or financial worries, you may not want to add the challenge of reviewing your eating habits and time spent being physically active. It may be better to wait until the right time to embark on your weight loss program to limit the risk of failure due to external factors that are too heavy.
Do you have a realistic picture of how much weight you will lose and how fast?
Reaching and maintaining a healthy weight is a lifelong process. Start by making sure your weight loss goal is safe and realistic, such as losing 5 percent of your current weight.
Try to start losing 0.5 to 1 kilogram per week until you reach your goal. This means burning 500 to 1,000 more calories than you consume each day, through diet and exercise.
You could lose weight faster if you change your habits significantly. However, be careful. Radical changes that are not sustainable are unlikely to be effective in the long term.
Have you resolved emotional problems related to your weight?
Emotions and food are often intertwined. Anger, stress, grief, and boredom can trigger emotional eating. If you have a history of disordered eating, losing weight can be even more difficult.
To prepare for challenges, identify emotional issues related to eating.
Do you have support around you?
Any weight loss program can be difficult. You may face moments of temptation or discouragement. Having someone around you to offer encouragement can help. If you don't have friends or loved ones you can rely on for positive help, consider joining a weight loss support group.
If you want to keep your weight loss efforts to yourself and not tell anyone about it, it will be more difficult. But maybe you're ready to be responsible to yourself: set up dates with yourself then. With summary about:
– regular weigh-ins
– monitor your diet
– track your physical activity
Have you really accepted the weight loss challenge?
If you don't have a positive attitude toward weight loss, you may not be ready. And if you fear what's to come, you're more likely to find excuses to veer off course.
Instead, try to take a nice view of your new lifestyle and stay positive. Focus on how good you will feel when you are more active or weigh less. Imagine celebrating all the successes along the way, whether it's enjoying a new food, completing another workout, or losing your first few pounds.
If you answered yes to most or all of the questions
You are probably ready to make lifestyle changes that will help you lose weight permanently. Get ahead with healthy eating and regular physical activity, starting today!
If you think you need help, see a dietitian or join a reputable weight loss program. If you have a significant amount of weight to lose, you may benefit from follow-up with a therapist or obesity specialist.
If you answer no to more than one of the questions
You may not be ready to embark on a weight loss program right now, and that's okay. Explore what's holding you back and face those obstacles.
Consider seeking help from a professional weight loss tracker to help you deal with any roadblocks. Then, reassess your readiness for your weight loss program so you can get off to a great start.
Ready, set, let's go
If you can't answer every question with a simple yes or no, but overall you feel positive and confident with your answers, consider starting now.
You may never have definitive answers in life. Don't let this rob you of the opportunity to achieve your weight loss goals.
* HealthKey strives to convey health knowledge in a language accessible to all. In NO EVENT can the information provided replace the opinion of a health professional.
There are so many health benefits to enjoying a bowl of oatmeal every morning. Loaded with fiber, protein, and vitamins, rolled oats are a perfect way to start your day. Along with its nutritional content, oats also have amazing cosmetic benefits that you may not be aware of. Keep reading to know more!
Here are 10 reasons to add oatmeal to your routine:
They are full of nutrients.
Rolled oats are a good source of fiber, vitamins, and minerals, including 27% RDA manganese, 7% RDA phosphorus and copper, 10% RDA zinc, 4% RDA iron, 5% RDA magnesium, and vitamin B1. .
They help reduce cholesterol levels.
Oats are often touted as a health food, and for good reason. Not only are they a good source of fiber, but they can also help lower cholesterol levels. The soluble fiber in oats binds cholesterol in the intestine and prevents it from being absorbed into the bloodstream. In addition, oats promote the excretion of bile acids, which are made from cholesterol.
They stabilize blood sugar levels.
Anyone who has ever experienced hypoglycemia knows that it can be a real ordeal. He feels irritable, shaky and generally in a bad mood. Rolled oats are a great way to stabilize your blood sugar and avoid those dreaded lows. The soluble fiber in oats slows the absorption of glucose into the blood, providing a more regular source of energy. Additionally, rolled oats contain nutrients such as magnesium and chromium, which help the body to better process glucose.
They are filling and satisfying.
One of the reasons oats are so filling is because they contain a type of fiber called beta-glucan. This soluble fiber forms a gel-like substance in the stomach. This helps slow down the digestion process. Therefore, oats can help you feel full longer.
They can help you lose weight.
Its high fiber content makes oats a healthy food that promotes weight loss. Fiber helps keep you full longer, which prevents overeating. Plus, oats are a complex carbohydrate, which means they take longer to digest and provide long-lasting energy throughout the morning. Eating oatmeal for breakfast can also help regulate blood sugar and prevent cravings later in the day.
They keep you regular.
The high water content of rolled oats helps keep the intestines hydrated. This helps reduce constipation. Beta-glucan can also help absorb excess water in the intestine, making stool softer and easier to pass.
They protect against heart disease.
Rolled oats have long been considered a heart-healthy food, and for good reason. Studies have shown that rolled oats can help lower cholesterol levels and reduce the risk of heart disease. One of the main nutrients in oats is a type of active ingredient called avenanthramide. This special component helps prevent the body from absorbing cholesterol and also has powerful antioxidant properties. Let's not forget about our beloved beta-glucan, the soluble fiber that helps lower LDL cholesterol levels.
They are beneficial for your skin and your hair…
Oats are often used in beauty products as they are believed to relieve dry skin and scalp conditions such as dandruff. They are also said to soothe itchiness caused by poison ivy or sumac rashes. In local application, in the form of a mask or compress, oats would relieve the inflammation and redness of eczema or other inflammatory skin conditions.
An infusion of oats can help eliminate acne.
Applied topically, oats can help relieve itching, inflammation, and dryness. Infusion of oats is another way to harness the power of this humble cereal. Made by infusing rolled oats in hot water, oat tea has the same skin-benefiting properties as topical oat products.
Likewise, an infusion of oats can help detoxify the skin and eliminate acne. Its antioxidant and anti-inflammatory compounds work together to reduce redness, irritation, and breakouts. For best results, drink oatmeal tea daily, then apply a gentle cleanser and moisturizer. With regular use, you should start to see a noticeable improvement in the appearance of your skin.
* HealthKey strives to convey health knowledge in a language accessible to all. In NO EVENT can the information provided replace the opinion of a health professional.
How to behave better with your teenager? Here are 8 phrases to ban
Teenagers can be a difficult audience. They are in that middle phase of life where they are not quite children, but not quite adults. Therefore, they can be very sensitive and overreact to the slightest thing. Therefore, as a parent, it is important to choose your words carefully when addressing your teen. With that in mind, here are 8 phrases you should avoid saying to your teen:
"You are exactly like your father/mother."
As teens get older, they try to figure out who they are and their place in the world. They often look to their parents for advice and support, but can sometimes feel that they are being compared to their parents in a negative way. If you find yourself telling your teen "you're just like your mom or dad," try not to do it. This statement can make you feel that you are not good enough or that you will never measure up to your parents' achievements. Instead, focus on praising her unique qualities and strengths. This will help you gain self-confidence and feel good about yourself.
"Don't be a drama queen. »
Anyone who has been a teenager knows that life can feel like one big drama. From acne to heartbreak, it can feel like the world is constantly conspiring against us. So the last thing a teen needs is to be told they're overreacting or being melodramatic. This not only invalidates their feelings, but it can also make them feel powerless to control their own emotions. When a teen is feeling overwhelmed, the best thing he can do is offer her support and understanding. And if you're tempted to tell her, "Don't be a drama queen," bite your tongue and think about how you wish you'd been treated at her age.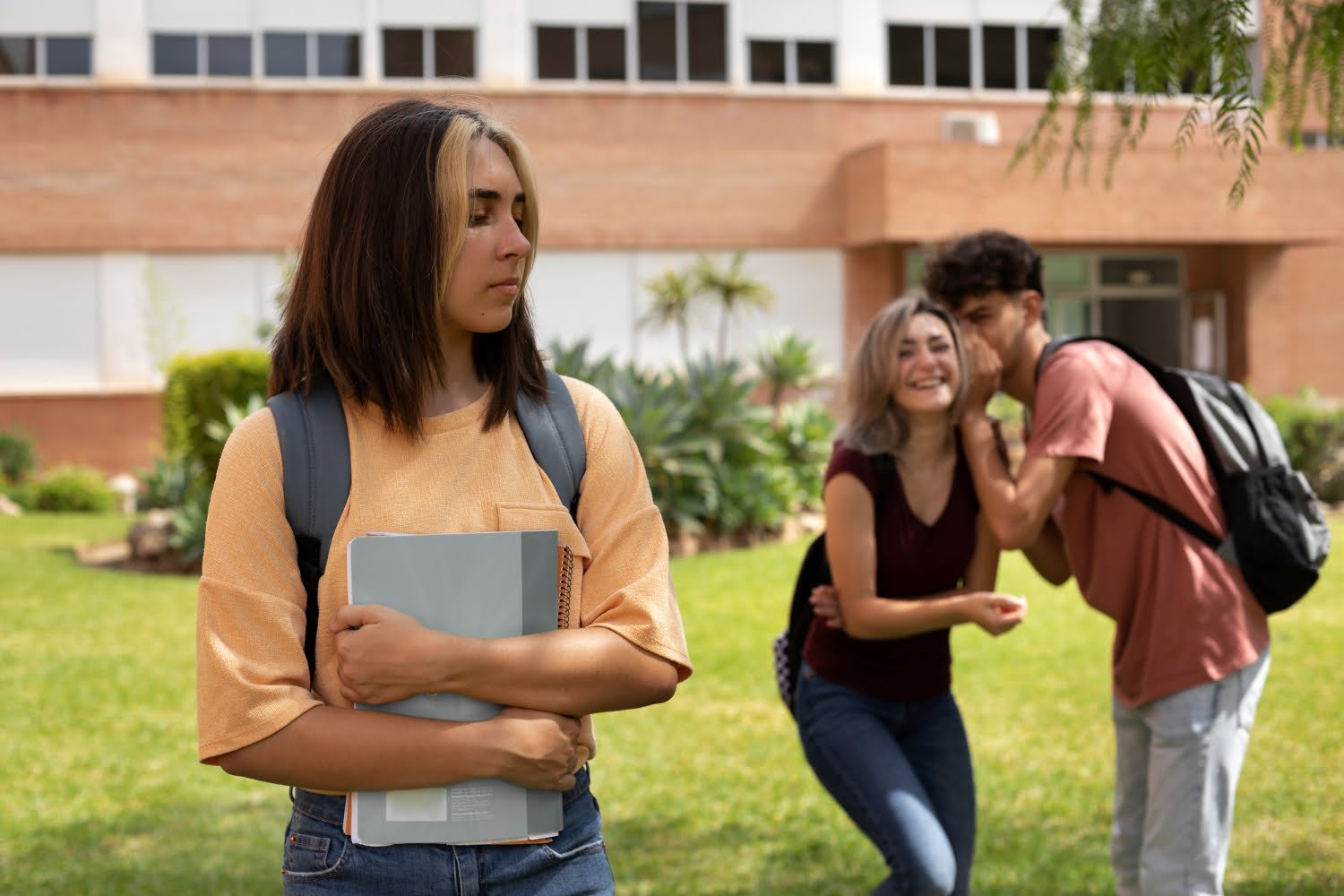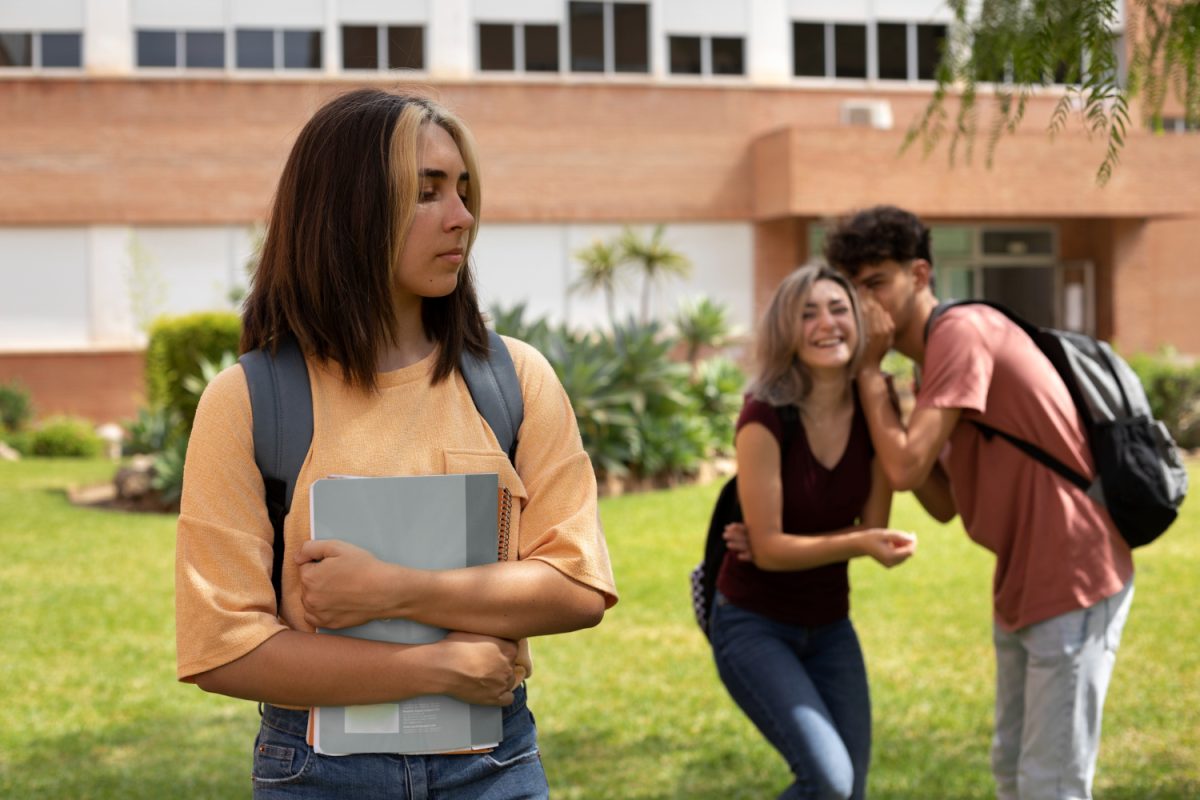 "I'm not mad, I'm just disappointed. »
When a teenager hears this phrase, it can feel like a stab to the heart. It's hard enough hearing that a parent or guardian is disappointed in you, but feeling like you've let them down can be devastating. Unfortunately, this phrase is all too common and can do more harm than good. On the one hand, it indicates that the interlocutor is more concerned with her own feelings than with those of the adolescent. It also suggests that the adolescent has failed to meet an arbitrary standard and is lacking in some way. Finally, it sends the message that the teen can't fix things. So think twice. Expressing yourself better or explaining yourself more can do a lot of good.
" You are punished. »
It is a phrase that no teenager wants to hear. And that is a phrase that parents should never say. Why ? Because punishing a teenager is often ineffective and can have such serious repercussions. When a teenager is grounded, he is often isolated from her friends and forbidden to do what she loves. This can lead to feelings of loneliness, frustration, and resentment. In addition, punishing a teenager causes conflicts between parents and children.
Instead of resorting to punishment, parents should try to find other ways to discipline their teens. For example, setting clear expectations and consequences for misbehavior, or removing privileges like the right to drive or use a cell phone. Punishment should be the last resort, not the first thing that comes to mind when a teen misbehaves.
" We'll see. "
If you're a parent of a teenager, you've probably heard the phrase "we'll see" more often than not. It's the answer when your teen doesn't want to do something, whether it's going to school or taking out the trash. And while "we'll see" may seem like a harmless way to postpone a decision, it can actually be very damaging.
Here's why: This phrase sends the message that your teen's wants and needs are not a priority. It indicates that her feelings are invalid and her opinions don't matter. In other words, it's a way of invalidating your teen's experiences and postponing her needs indefinitely. The next time you're tempted to say, "We'll see," try something else. For example, you can say "Let me think about it" or "I'm not sure yet." These responses show that you take your teen's concerns seriously and are committed to making a decision that works for everyone involved.
"Fine, do what you want. »
When it comes to teenagers, this answer is never the right one. He communicates two things to a teenager: that you don't care about his opinion and that he is not willing to compromise. The result is likely to be a teen feeling ignored and misunderstood, leading to more conflict later on. Instead, he tries to say something like, "I see you're passionate about this, and I'm willing to compromise." This sends the message that you respect their opinion and are willing to work together to find a solution that everyone can enjoy. Ultimately, this is the best way to avoid conflict and build a strong relationship with your teen.
"I don't care what others do. »
When you're a teenager, you feel like everyone is watching you and waiting for you to make a mistake. So when someone says "I don't care what anyone else does," it can sound like they're saying "I don't care what you do." Although that is not what it means, it can be painful. Teenagers are already under a lot of pressure: from school, from their parents, from their friends. The last thing they need is someone telling them their choices don't matter. The next time you talk to a teenager, remember that they are just trying to figure things out. He will be patient and understanding, and let him know that he is interested in what he is doing.
"Trust me, I know what I'm talking about. »
We have all been there. We try to give a teenager sage advice, but he won't listen. So we utter those fateful words: "Trust me, I know what I'm talking about." "Big mistake. These words are almost certain to trigger an immediate and provocative response." Oh yeah? Well, you know nothing at all! The problem is that teens are programmed to push back against authority figures. Telling them to trust you will only drive them deeper.
If you want to be heard, you need to find a way to connect with your teen on their level. Avoid using phrases like "when I was your age" or "you'll understand when you're older." Instead, try to empathize with how they feel and explain things in a way that makes sense to them.
* HealthKey strives to convey health knowledge in a language accessible to all. In NO EVENT can the information provided replace the opinion of a health professional.